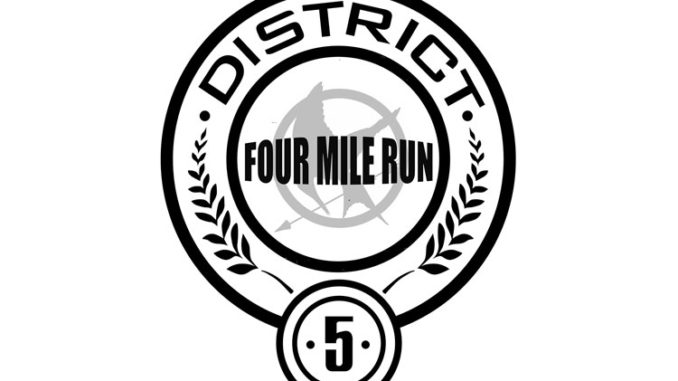 By Ray Gerard
Increasingly, concerned groups are pointing out that Pittsburgh's development policies are having hugely negative effects on the very neighborhoods they're supposedly developing. People are being priced out of their homes, evicted from their apartments, and made to feel unwelcome in their own neighborhoods. Project after project is aimed toward the very wealthiest shoppers and residents. The dividends of all this development have lined the pockets of developers and companies, with very little trickling down to neighborhood residents and increasing the economic and racial disparities of our city. We may have come to a crossroads where these policies are threatening not just the areas that are under development, but the character of the city itself, and everything that has earned us recognition as America's most livable city—a city for everyone, not just the wealthy.
We've all seen what careless development has done to the neighborhoods of the lower Hill District and East Liberty. These plans were made with little input from the neighborhoods or understanding of the long-term impact they would have on their working-class residents. Now a partnership of private entities, with the cooperation of city government, seem to have been caught conspiring to privatize and radically change two more of the City's historic neighborhoods without the input of residents: Panther Hollow and The Run.
The URA proposed private roadway project – the Oakland Transit Connector – is an attempt to link the Oakland-based universities with the as-yet-to-be-built Almono development, where CMU and Pitt plan to house an unspecified amount of new students on untaxable property. Questions repeatedly asked by neighborhood residents to both city and university representatives in person and by email, inquiring what exactly is being planned for and ultimately built on the 178 acres, have gone unanswered. What has been asserted though, is that the proposed roadway is essential to "service" the Almono development.
If the project is so important that two more of Pittsburgh's working-class neighborhoods are to be sacrificed, residents have every right to know what the plans entail, and to have a voice in them. So, why the secrecy?
And this public/private partnership seems to have gone to considerable trouble to avoid public notice. It has filed for millions of public grant money without resident approval, and has bypassed city council. Furthermore, information from city sources reveal a long-term vision of implementing a private transit system throughout the city, a pattern of "revitalization" seen in other cities such as San Francisco and Seattle, where private entities partner with government officials to transfer community-owned property and assets to private interests.
Furthermore, pushing a privately-run shuttle service built with public money, while Pittsburgh and surrounding areas watch their publicly-owned transit system's funds slashed and many working-class areas underserved, seems especially unscrupulous. An expanding private shuttle system could mean the elimination of even more family-supporting jobs, as the drivers may be replaced by those hired by private companies, with low pay and no benefits. There's even talk of using driverless vehicles for this shuttle service, ultimately eliminating jobs altogether.
The neighborhoods squarely in the sights of these development plans have a long history—as well as a long history of being ignored. For example, The Run was settled in the early 20th century by Carpatho Rusyn immigrants who worked in the immediately surrounding steel mills and factories. The area has suffered catastrophic flooding since its founding. For instance, in 2009, cars were recorded floating down the main street as well as underwater, and storm water geysers shot up from underground sewers, resulting in major damage to a large section of the neighborhood. Some residents' basements filled with enough storm and waste water to overflow into their first floor living areas. There are residents who must pay out-of-pocket for new furnaces, hot water tanks, washers and dryers etc., because they cannot get flood insurance. Residents have repeatedly been told by City officials there is no money for flood prevention work, or to fix crumbling streets that have not been paved in 33 years. At a Dec. 7 community meeting with city officials, longtime resident and community leader Ellen Gula shared that "Our patches have patches."
Pittsburgh is a city of immigrants and a city of neighborhoods. But history shows the trend is to neglect less affluent neighborhoods for many years, then force enormous multi-million dollar makeovers, paid for by the public, in the name of "economic development and job creation." These development plans tend to benefit major corporations, land developers, real estate titans and non-taxable private entities rather than the residents.
The unregulated over-development and corporate welfare handouts we've seen over decades is destroying the very qualities that have earned us the name of "most livable city." The privatization of public property, sabotage of public transit, and ongoing replacement of good paying jobs with part-time minimum wage positions continues to create a growing underclass with no voice in our government, while bulldozing over the cultural heritage and history of each "redeveloped" neighborhood, pushing out long-time resident working class families, and ushering in city-wide gentrification. Pittsburgh is in danger of losing not only its working-class character, affordable housing and historic neighborhoods; it's veering dangerously close to losing its soul.
Readers/supporters are urged to call and write our City officials and demand a stop to development activities and that they give full accounting of their plans. More information on this urgent issue can be found at: www.savepantherhollow.com and
opnnews.org
Mayor William Peduto-412-255-2626
District 5 Councilman Corey O'Connor-412-255-8965
District 3 Councilman Bruce Krause-412-255-2130
The Urban Redevelopment Authority- Director
Robert Rubenstein-412-255-6663