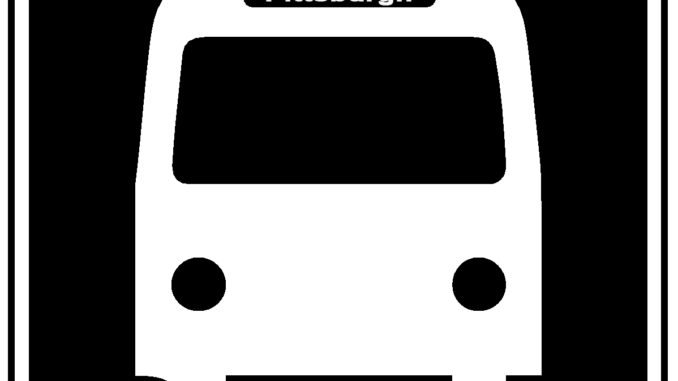 by Molly Nichols and Casy Stelitano
Between 2007 and 2013, the Port Authority of Allegheny County was faced with a severe funding crisis and cut 30% of their service, eliminating over 100 bus routes, laying off hundreds of workers and closing a garage. In just 4 years, fares went up 25%. This story is far too familiar in places across the country. Between 2008 and 2012, 85% of transit systems nationwide cut service or raised fares, due to state and local funding shortages.
The good news is that people are coming together to fight back. And in Pittsburgh, the hard work of transit riders, transit workers, and residents is bearing fruit. Pittsburghers for Public Transit was formed in 2010 as a group of concerned riders and workers that sought to defend and expand public transit. Working closely with the Amalgamated Transit Union as well as commuters and communities; and as part of a statewide coalition, PPT helped secure the passage of the Transportation Bill, Act 89, which prevented further cuts. This was a major, although partial victory. What about all the communities that had already lost their service and had been stranded for years? We were told the money wasn't there to restore their service, and residents were to accept that.
PPT spent the last year and a half supporting and mobilizing communities without adequate bus service. Groveton Village, an Allegheny County Housing Authority property lost its bus in 2011. Many transit dependent residents were forced to walk over a mile to Coraopolis so they could get to the store or catch a bus into town, or to get to their jobs or to the doctor. In Baldwin, residents of Churchview Garden Apts (with 52 affordable housing units), along with many other residents in the neighborhood, had to walk over 2 miles to catch a bus on Brownsville Road.
After over a year of canvassing, planning community meetings, writing letters, speaking at Port Authority and County Council meetings, and marching in the streets, these two communities got their bus service back in September 2015. This victory has had a real effect on people's lives. Darnell Jones of Groveton notes "people can now find jobs and get to the supermarket." Terry Breisinger, a visually impaired Baldwin resident, says "the bus is my lifeline" and with restored service "I can take my family to sporting events or shopping without having to rely on anybody else." When people come together, organize themselves, take collective action, and stand up for their rights, they can win big victories.
However, there are still many communities without adequate transit service. PPT is currently supporting residents in Garfield Heights for weekend service on the 89, in Penn Hills for midday service along Mt. Carmel Road, and in the North hills for service on Perry Highway to CCAC North and the Northland Public library. These communities engaged in very active campaigns and submitted close to 1000 requests to Port Authority, who is now evaluating requests according to a set of criteria that considers the importance of equity. In May, they will announce their service changes. We are keeping up the pressure until then, but we know communities throughout our region will still be left without adequate transit service.
While we should continue to fight to secure more funding for Port Authority so they can provide adequate transit to all who need it, we also need to make sure land use planning and development aren't relegating people to remote areas where even if there is transit service, the ride is too long, requires transfers, or is inconvenient for people who need to get to their jobs, to the doctor or places of worship, or to shop for groceries, attend church services, or to visit friends and family. For example, in Hulton Arbors, an apartment complex in Penn Hills with almost 80 units of Section 8 housing, a single mother is unable to take a job because the only bus that comes out in the morning arrives before her children get picked up for school. She wants to work but her lack of transportation makes it too difficult, if not impossible, to access employment.
With the increasing trend of development within the city of Pittsburgh and with it, ever increasing rents, more and more people are being pushed out of the city and into the suburbs. Developers are more interested in being near transit lines, and ultimately develop land in those areas benefitting from special tax structures put in place to help fund the transit infrastructure. The cost of land and housing goes up because of the perk to be near transit. But just like what's happening in DC, the population of black residents living near metro stops is decreasing while the population of white residents living near metro stops is increasing.
In the "Eastside Bond" apartments that are right next to the East Liberty Transit Center, there isn't a single unit of affordable housing. An efficiency apartment is $1100 per month minimum. A 1-bedroom apartment is $1600 and a 2-bedroom costs between $2400 and a whopping $3600 dollars per month. This is a glaring example of the failures of a purely "market driven economy."  The market determines what rates apartments will go for, and the long-time residents of the community are ultimately pushed out. The residents of Penn Plaza in East Liberty were evicted at the end of February. Some have found new homes, but many were just temporarily re-located and will have to move again. Where will the residents go and where will they be able to find housing that they can afford? Most likely, the result is they'll be forced to move into areas far away with limited or no transit access. They may be forced to buy a car, which costs many thousands more per year than riding a bus, or become dependent on asking for rides, using jitneys, or end up not taking a job, or seeing their families, or attending church services. They become "prisoners in their own homes."
Any "transit oriented development" (TOD) in our region should be equitable, and PPT is prepared to fight for this. Currently, Port Authority is working on TOD along the T in the South Hills, and none of those plans include a single unit of affordable housing. We need to ensure that the existing infrastructure, especially the busways and the T are accessible to the people who need it the most. Otherwise, it hurts the agency itself. Low-income people are less likely to own cars, so they rely more heavily on transit. When they get pushed out from areas with solid transit service, Port Authority loses ridership. Then the agency has to pay more to provide service out to remote areas. PPT is working to ensure all new transit projects and developments, for example in Uptown and Hazelwood, don't have a negative impact on current residents and transit riders. If you'd like to join us in this fight, check out our website: www.pittsburghforpublictransit.org